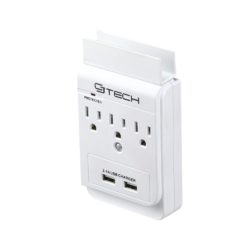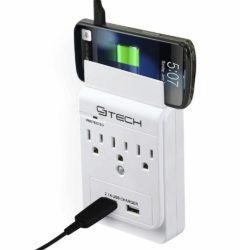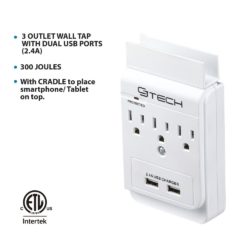 CJ Tech – Wall Tap SP – 3 Outlet, 2 USB, 5V 2.4Amp, 300J – With Top Smartphone Cradle
Dual 2.4 USB ports allows you to charge compatible mobile devices like cell phones, tablets and more.
Surge protecting and grounded indicators.
24h free delivery
(US & Canada)
3 outlets, 2 USB ports. 300 JOULES. 2.1 Amp 5V. Includes top cradle for smartphones while charging. Suitable for use with indoor appliances-store indoors when not in use.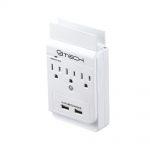 CJ Tech – Wall Tap SP – 3 Outlet, 2 USB, 5V 2.4Amp, 300J – With Top Smartphone Cradle