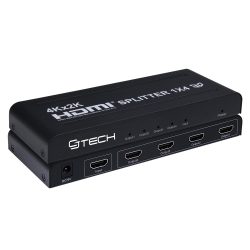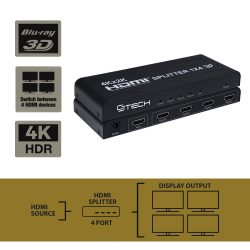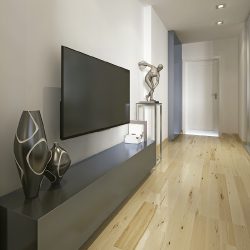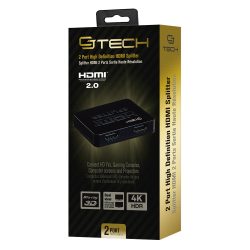 CJ Tech – HDMI splitter – Black
Connect HD TVs, Gaming Consoles, Computer screens and Projectors
This HDMI 4K splitter allows you to use a single HDMI source to access up to 2 HDMI® displays. Connect 1 HDMI source (Gaming Console, DVD Player, Cable Box, Streaming Device) to 2 displays such as LED TV's, PC Monitors, Projectors and more!
The HDMI Splitter can also be placed at the end of a long HDMI Cable (AWG 26 / Up to 50 FT) and boost the signal to allow for another 25FT 26 AWG HDMI Extension @ 4K or 50FT @ 1080P.
24h free delivery
(US & Canada)
• Supports HDMI 2.0 • Supports Full HD 4K & 1080P • Supports 3D Blu Ray Video Format 24/50/60fs/HD-DVD/xvYCC • Supports high resolution up to 3840X2160/30HZ • Maximum bandwidth transmission: 340MHz • Maximum transmission rate: 3.4Gbps • Supports 30/36 bit deep color • Supports Digital Audio Format, as DTS HD/Dolby-rue HD/ DTS/Dolby-AC3/DSD/HD (HBR) • Supports one single HDMI source to 2 HDMI devices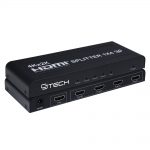 CJ Tech – HDMI splitter – Black