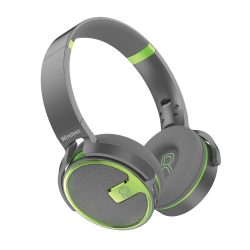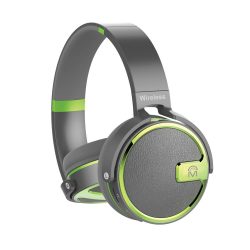 XS5 – Bluetooth Headphone with Mic / TF card – Rubber Finishing
• Wireless over-the-ear high performance Bluetooth® headphones that deliver
  HI-FI stereo quality sound.
• You can stream your music via Bluetooth or using a TF card or connected to
  your phone or device with a 3.5mm jack audio cable (included). You can also
  listen to FM radio using the radio mode.
• It's foldable design makes it the perfect on-the-go option!
24h free delivery
(US & Canada)
Bluetooth solution: Bluetrum      
RF range: 10 meters
Battery: 200 mAh
Speaker size: 40 mm
Playing time: 5-6 hours
Charging time: 60 min.
Standby time:50 hours                       
Charging interface: Micro USB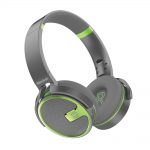 XS5 – Bluetooth Headphone with Mic / TF card – Rubber Finishing