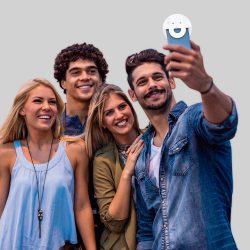 Rechargeable Portable Ring Light
LOOK FLAWLESS IN YOUR SELFIES: This little light is all about creating the best selfies! This light gives off a soft illumination without the harsh glare. It's like having a professional studio photographer whenever you feel the sudden urge to take a selfie.
STEP UP YOUR SELFIE GAME: Photos are all about lighting! Using the flash on your cell phones is a big no. This is why you need this selfie ring light, just clip it on your phone and you are ready to go.
MULTI-USAGE: You will be able to make videos at night or take great selfies in the dark; use it with your rear camera to take high fidelity photos.
24h free delivery
(US & Canada)
•USB Rechargeable 80mAh Battery •Working time up to 3 hours •Maximum Clip Size ≤ 1.5cm -28 led -TOUCH SWITCH DESING 3 Brightness Levels: -High light -Medium light -Low light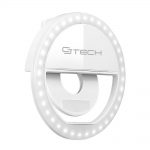 Rechargeable Portable Ring Light